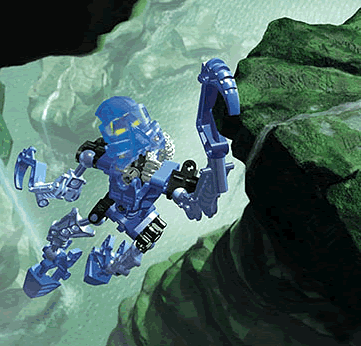 Welcome to Gali's Game Zone. This site is dedicated to the greatest hero, otherwise known as Toa, of Lego's new line of construction toys and trading cards, BIONICLE.

Gali is the spirit of the water, and the only female Toa. She is incredibly wise -- wiser, possibly, than all the other five Toa put together. Gali is the most agile and gymnastic of the six Toa. She has incredible jumping abilities and her own brand of acrobatic self-defense.

Click the links below to find out more information about BIONICLE and to play cool BIONICLE flash games.